Welcome to the web site of Mellor Archaeological Trust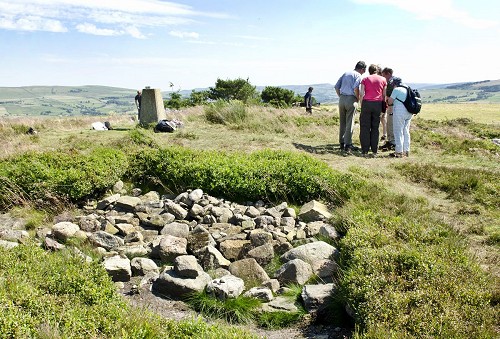 Shaw Cairn

Diary Dates:
Fact & Fun Day, Roman Lakes, Sunday 9th September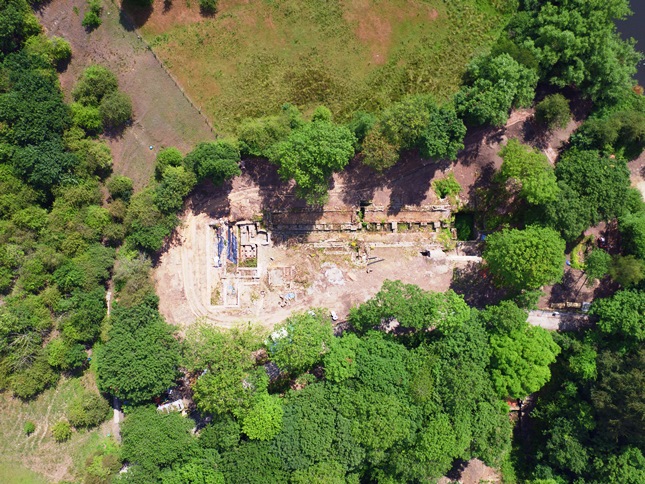 After being successfully granted full planning permission contractors are now hard at work carrying out the conservation, consolidation and landscaping at Mellor Mill. With the project due to end on 31st August 2018 the timescales are very tight but we are assured by the contractor achievable. The recent spell of wonderful summer weather has helped to keep thMape works to schedule so I expect us all to be able to enjoy a stroll around the new pathways, read the interpretation boards and get the Oldknow's App up on our smartphones to see what the mill looked like in its prime. By standing at certain points around the site not only will you be able to see the mill but also the Wellington Water Wheel, The Mill fire and a rear view of the mill as well as listening to various audio commentaries. It's hard to believe that all this started way back in 2011 and finally we are almost there.
Where is Mellor?
Now on the edge of Stockport in Greater Manchester, Mellor's location is historically important. 
On the south-west and north-west, it is bordered by the two great rivers, Goyt and Etherow, which drain the SW Peak District and join to form the Mersey at the lowest point of Mellor.
On the east, a high ridge overlooks a valley, behind which is Kinder Scout. Three spurs, separated by brooks, project west from the ridge.