Celebration Day,
Manchester Town Hall, March 29, 2014.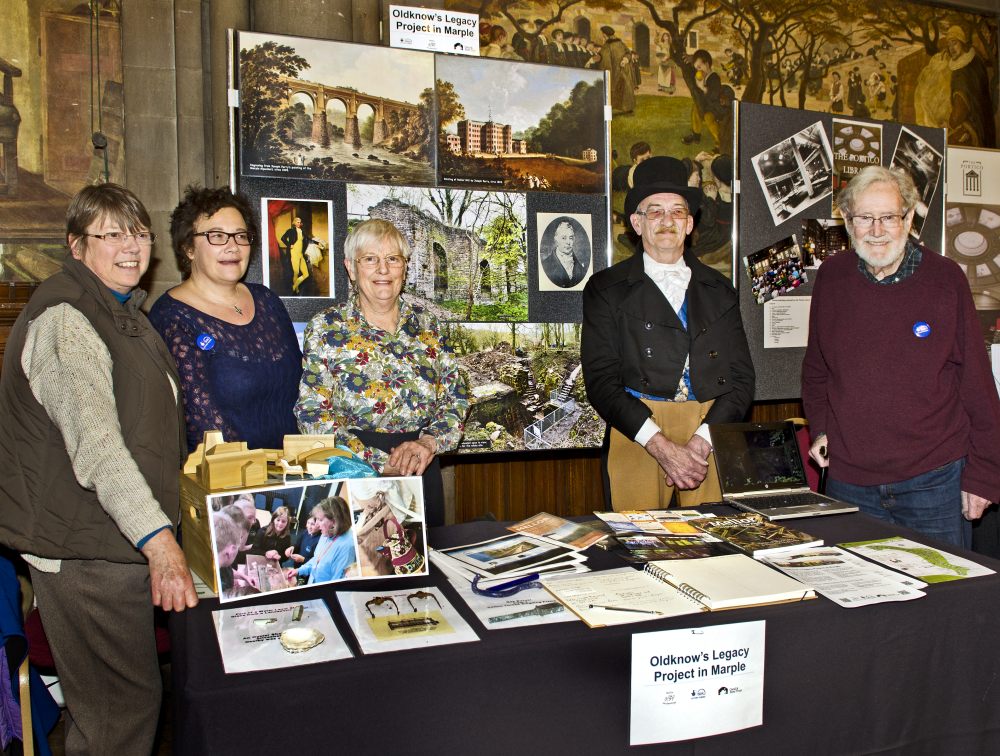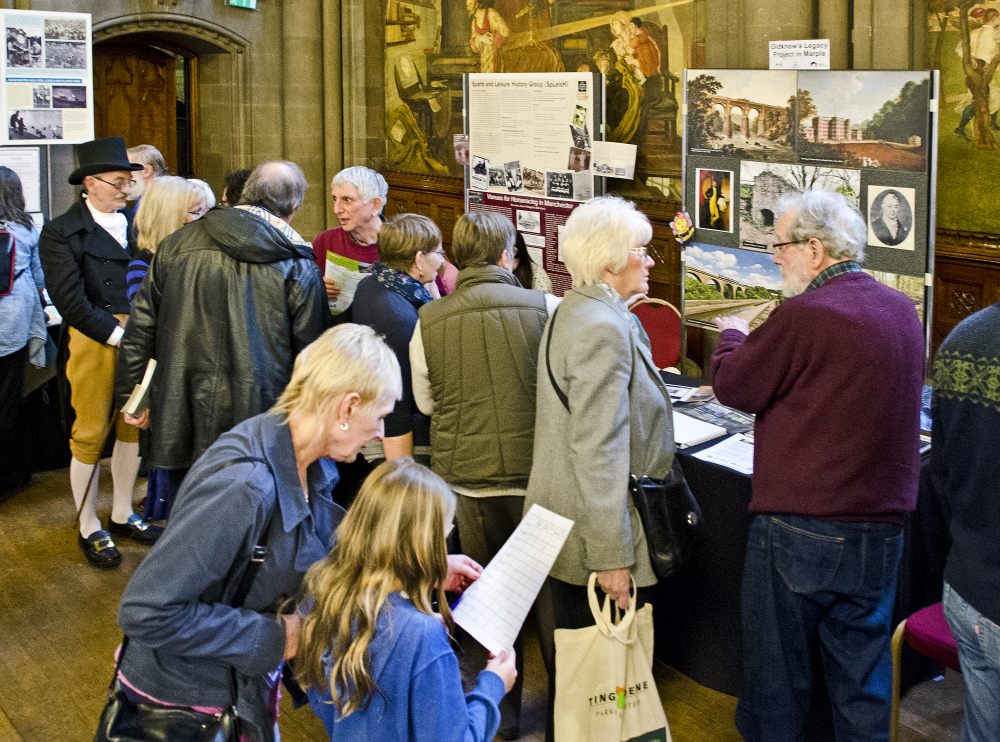 Inspiring and wonderful photographs.
This was just one of the comments on the Oldknow Legacy Project. The highlights of our display were the five large pictures, the two Parry paintings and three of Arthur Procter's magnificent photos of how the sites (or sights!) look today, plus portraits of 30- and 60-year old Samuel Oldknow.
 Fantastic we will come and have a look.
Among the hundreds, maybe thousands, of visitors, many wanted to learn more and to come and see what was being uncovered.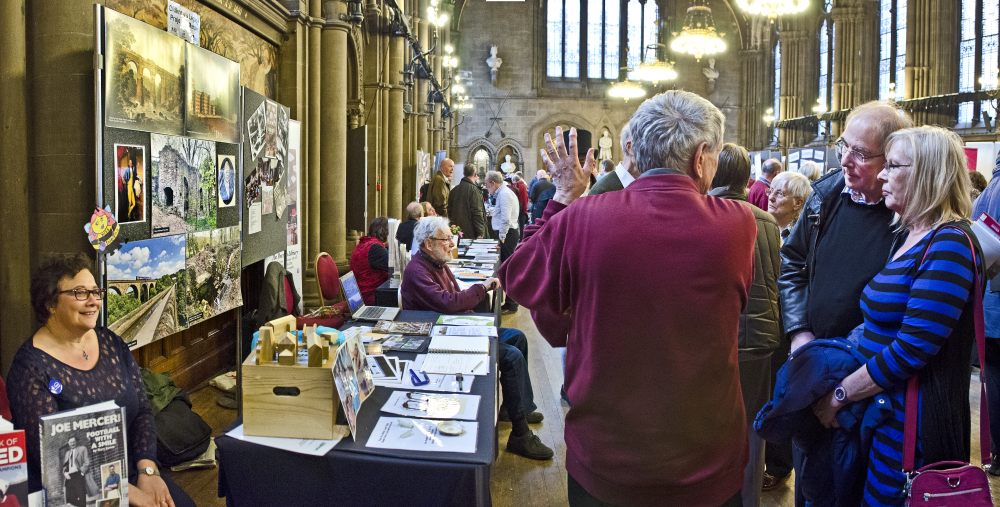 This is such an inspiring project - keep up the terrific history work!
This is the encouragement that we need for the next three years.
'inspirational'
Bob Humphrey-Taylor Arrested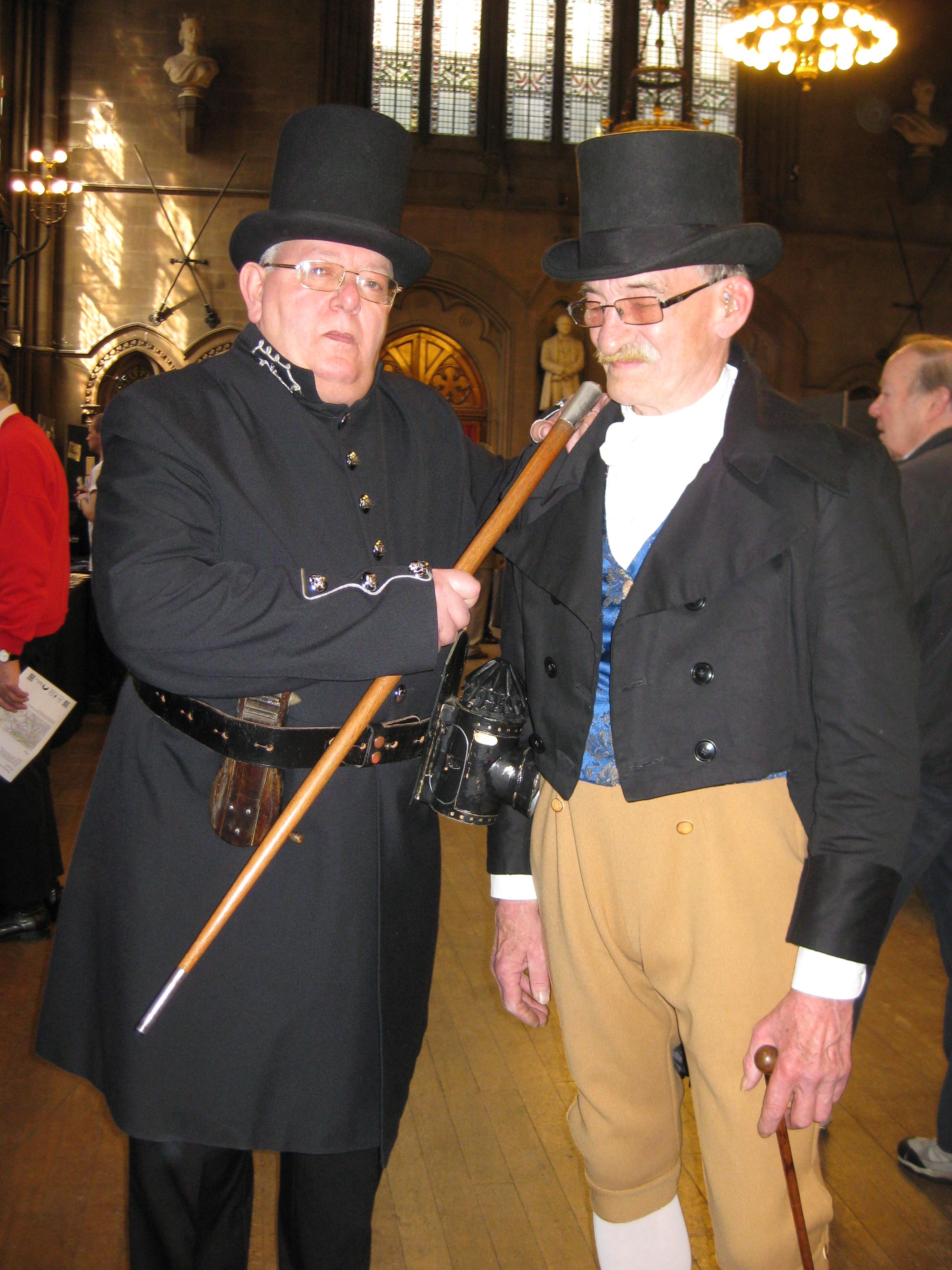 As he walked round to look at other stands, Samuel Oldknow (aka Bob H-T) was arrested by a London "peeler". Was this a re-enactment from long ago of Samuel drinking too much on a visit to the capital and rolling along the street in a disorderly fashion? It could not be. Any keen historian will know that Samuel died in 1828 and Sir Robert Peel's constables did not appear on the streets of London until 1829  and the specs look a bit modern.
The Manchester Histories Festival website